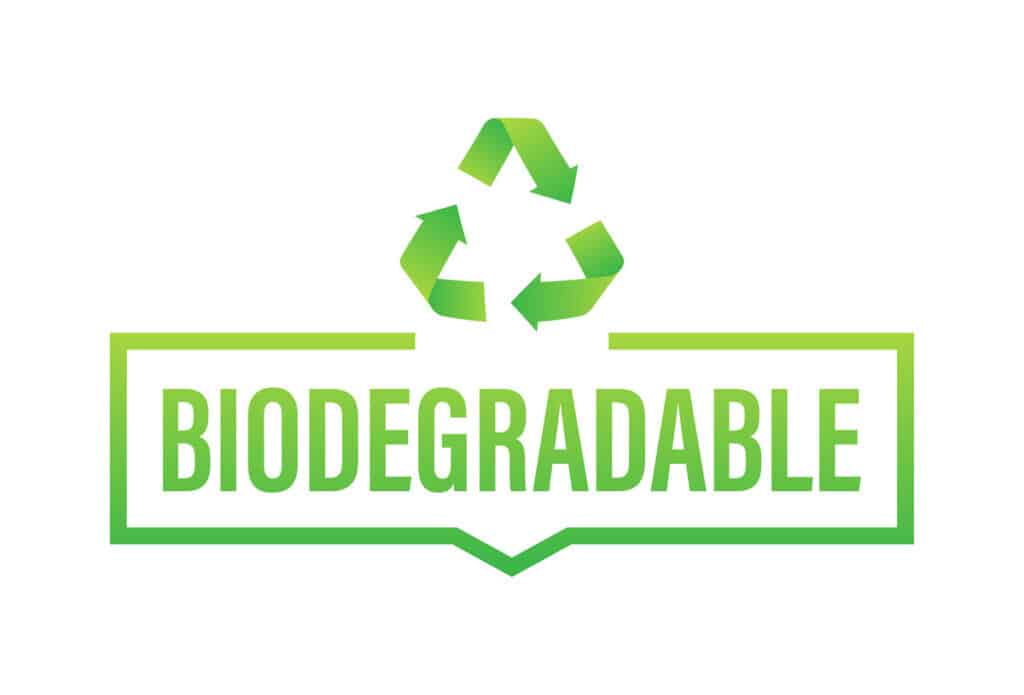 If you're planning a camping or hiking trip, it's important to pack biodegradable soap. Regular soap can pollute waterways and harm wildlife. Biodegradable soap is made with natural ingredients that break down quickly and won't damage the environment.
There are many brands of biodegradable soap on the market, so you can find one that fits your needs. Some soaps are designed for sensitive skin, while others have added benefits like insect repellent. When choosing a biodegradable soap, make sure to read the label carefully to ensure it meets your requirements.
Using biodegradable soap is simple – just follow the directions on the packaging. Simply lather up and rinse off as you would with regular soap. If you use biodegradable soap and follow the "Leave No Trace" principles, you'll be able to enjoy your camping trip while knowing you're not harming the environment.
Here's a list of the best biodegradable soaps available:
Campsuds Sierra Dawn Outdoor Soap
Campsuds Sierra Dawn Outdoor Soap is a natural and effective outdoor soap that ranks high on the list of biodegradable soaps. Made with a blend of essential oils of lemon and lime, this soap is perfect for cleaning up after a long day outside. It's strong enough to work well on pots an pans, but also gentle enough to use on your hands, face, and hair. Concentrated Campsuds has been trusted by campers for over 50 years and is the perfect choice for anyone who loves spending time in the great outdoors.
It's available in small, 4 oz Nalgene bottles, which are so lightweight and durable that they have been referred to as "the swiss-army knife of plastic bottles for hiking, backpacking, and camping."
There's also a version with Citronella and other oils that help to repel insects while bathing.
Get the best price available for the Campsuds Sierra Dawn Outdoor Soap on Amazon, or check it out on eBay.
Dr. Bronner's Pure-Castile Liquid Soap
The Dr. Bronner's brand has long been well known and liked by outdoor enthusiasts. It's highly concentrated, so a little bit goes a long way. And it works well; we use it at our house for effectively cleaning shower tiles, wood floors and cabinets, as well as using it as a hand soap and body wash.
We also like that the Dr. Bronner's company is known to be community, emloyee, and environmentally friendly — in fact they're a Certified B Corporation, and even earn an exceptionally high "B Impact Score".
Widely available, moderately priced, available in many natural scents and unscented, and completely biodegradable: you can't go wrong with Dr. Bronner's Pure-Castile Soap.
Get the best price available for the Dr. Bronner's Pure-Castile Liquid Soap on Amazon, or check it out on eBay.
Sea to Summit Pocket Soap
Soap sheets are compact, lightweight, and won't leak out, making them an attractive option for camping or hiking. Sea to Summit Pocket Soap sheets work well and are phosphate, paraben, and fragrance-free.
Be warned that the soap sheet containers are not water-proof and if soap sheets get even a little damp, they end up sticking together and become a big hassle to use. Even very humid air can cause this problem.
Get the best price available for the Sea to Summit Pocket Soap on Amazon, or check it out on eBay.
Coleman Camp Soap Sheets
Coleman Camp Soap Sheets are an easy and convenient way to keep your hands clean while camping, hiking or backpacking. These soap sheets dissolve instantly in water to create a sudsy lather, making them perfect for use with hot or cold water. The small plastic compact container is easy to with your camping gear or accessories, and the camp soap sheets can be removed with dry hands.
These are not much different from the Sea to Summit sheets above. Use whichever one is available or is least expensive.
Get the best price available for the Coleman Camp Soap Sheets on Amazon, or check it out on eBay.
Sea to Summit Wilderness Wash
Sea to Summit Wilderness Wash has a biodegradable formula that is gentle enough for personal use and tough enough to easily handle greasy campfire cooking equipment like pots and pans, and dirty clothes. Plus, the tough bottle comes with a lid insert and secure cap to prevent any leaks in your pack or bag. So go ahead and enjoy the great outdoors – knowing that your impact will be minimal.
Get the best price available for the Sea to Summit Wilderness Wash on Amazon, or check it out on eBay.
Dead Down Wind Base Camp Soap
Base Camp Soap is perfect for dishes, hunting gear, hands, and body. It's gentle enough to clean your skin, yet tough enough to tackle the toughest grime. Plus, it's 100% biodegradable and safe to use in the woods or outside when you're hunting or fishing.
Base Camp Soap does not contain any antimicrobials, sulfates or phosphates that could harm aquatic life or contaminate the water table. This scent control body wash for hunting and camping is proudly made in the United States. A great odor eliminating body soap for camping enthusiasts (yes, you need biodegradable soap for camping).
So effective that one reviewer recommends it to mechanics as a great grease cutter, yet another reviewer remarks on how gentle it is for bathing. Incredibly, this product has no one or two star reviews, just three stars and up. How often does that happen?
Get the best price available for the Dead Down Wind Base Camp on Amazon, or check it out on eBay.
Direct 2 Boater Biodegradable Camp Soap
Interested in a biodegradable soap that's safe for use in fresh or salt water? Then you'll be interested in Direct 2 Boater's Biodegradable Camp Soap. This soap is also formulated to be gentle on the skin and effective in hot or cold water, making it ideal for use while boating, camping, hiking, or traveling. It's also unscented, which makes it less likely to cause allergic reactions, or attract wildlife.
It comes in a handy travel size that makes it easy to take with you on the go. And it's 100% biodegradable, with no fragrances or dyes. In fact, this soap was specifically designed to be free of chemicals that can cause harm to coral reefs.
Get the best price available for the Direct 2 Boater Biodegradable Camp Soap on Amazon, or check it out on eBay.
Mrs Meyer's Clean Day Dish Soap
The Mrs. Meyer's brand is very well known, so you're likely to come across it when searching for biodegradable soaps. Their main attraction, besides supposedly being eco-friendly, it that they come in a wide variety of pleasant scents. But this isn't necessarily a plus in the wild, as these scents may attract insects or other wildlife. Possibly including, God forbid, bears. But even just insects is bad enough.
It's true that the Mrs. Meyer's soaps do not contain common, more or less toxic ingredients like phthalates, parabens, ammonia, chlorine, formaldehyde, artificial colors, or petroleum distillates. But they do often use a preservative called methylisothiazolinone, which can harm aquatic wildlife.
Even so, you should not being using or dumping any soap in poi, so this may not be a deal breaker for you. Note that methylisothiazolinone also may cause allergic reactions or other skin irritation.
Get the best price available for the Mrs Meyer's Clean Day Dish Soap on Amazon, or check it out on eBay.
Biodegradable Soap FAQ
What does it mean if soap is biodegradable?
Essentially, it means the biodegradable soap is made from ingredients that can break down in nature within a short amount of time—about a year. These materials break down when they come into contact with soil, water, or carbon dioxide and, as such, don't cause long-term damage to the ecosystem.
While those bars of soap or bottles of shampoo on the supermarket shelf might all look the same, not all soap is created equal. It's especially important for anyone looking to hit the trail or pitch a tent in the wilderness to know what soap to take with them.
So, what is biodegradable soap made from? Whether in bar or liquid form, biodegradable soap is made from natural ingredients in their complete form. This includes animal or plant-based fats like lard or olive oil, water, shea butter, lye, and sometimes essential oils for fragrance.
Soaps containing artificial ingredients, chemicals like petrochemicals, parabens, and surfactants, or natural ingredients in concentrated form, like phosphorous, are not considered biodegradable.
It's important to remember that not all soap is biodegradable, even if it contains the above-listed ingredients. Check the label for sneaky synthetic dyes and fragrances and problematic ingredients like triclocarban or triclosan, which take a long time to degrade.
Is Biodegradable Soap Eco-Friendly?
Yes… and no. In many ways, biodegradable soap is eco-friendly. And it's certainly more eco-friendly than its synthetic counterparts.
Biodegradable soap should always be the choice for campers, hikers, and survivalists. However, it's not a 100% foolproof solution for those looking to stay clean while out in the wilderness.
While genuine biodegradable soaps break down in the soil due to the abundance of beneficial bacteria, they need to be used at some distance from a natural water source. This includes storm drains.
Why? Because even natural ingredients can not break down in water completely. The accumulation of these materials in a river, lake, or sea accelerates plant growth. This leads to decreased oxygen in the water, affecting marine and aquatic life, or worse, algae bloom, which is harmful to animals and people.
Why Should We Use Biodegradable Soap?
You should use biodegradable soap because it contains only saponified natural oils. These oils are easily biodegraded by bacteria in the soil and naturally occurring chemical agents like CO2.
In the 1950s, cleaning product manufacturers introduced a new development onto the market: soaps and detergents with surfactants. Surfactants are responsible for the fluffy lather you get when you use dishwashing detergent or shampoo.
While the bubbles might make a product seem like it's cleaning better, the surfactants within it wreak havoc on the water system. At the time, visitors to Lake Erie reported towers of bubbles multiple feet high! Plus, the surfactants were highly toxic to underwater life.
In an attempt to remedy the situation, Congress passed an act called the Clean Water Act in the early 1970s. While much of the worst offending surfactants were removed from products, many remain to this day. They are still not healthy for the environment.
This, in essence, is why you should choose biodegradable soap over standard soap—and not just while you're camping but for use at home and in the workplace, too.
Is It OK to Use Biodegradable Soap in a Lake?
No, you should not use biodegradable soap in a lake or in a river, stream, pond, swimming hole, waterfall, or the ocean. Though biodegradable soap sounds like it would be safe to use in water, that's far from the case.
The word "biodegradable" means that something—a compound or material—can decompose in a particular set of conditions. This happens when it's consumed by living organisms, something as tiny as bacteria or as large as insects or other animals, exposed to carbon dioxide, or placed in a biomass environment (where the concentration of said living organism is highest).
Water does not have the same makeup as biomass (such as soil), so it does not contain all the conditions necessary to break down the natural ingredients in biodegradable soap. This means some of the components will stay in the water, contaminating it. The result? At best, slight reductions in oxygen levels; at worst, events like algal blooms.
If you want to save the environment, use your biodegradable soap well away from a body of water using a portable shower or simply a bucket.
How Do I Know If My Soap Is Biodegradable?
You will know if your soap is biodegradable if you read the label and all it contains is natural ingredients, including:
Animal or plant-based fats
Water
Shea or another plant-based butter
Lye
Essential oils
Natural preservatives (like salt)
A "pure" biodegradable soap contains just two ingredients: animal or vegetable fat and lye. However, if the soap includes, for example, 100% pure lavender essential oil for fragrance, it's still considered biodegradable.
Sometimes, biodegradable soaps contain other natural additives, included for their unique properties—like aloe vera for softer skin.
Biodegradable soaps do not contain:
Parabens
Sulfates
Petrochemicals
Surfactants
Antibacterial additives
Artificial colors or fragrances
These products are proven harmful to the environment because they're made from non-renewable resources (like petrochemicals) or because they don't break down quickly when they come into contact with water or the earth.
Even if a brand is labeled "biodegradable" or features a tagline like "safe for camping," check the ingredients list carefully to ensure the soap contains 100% natural ingredients. If the soap brand doesn't list all of its ingredients on the label, head to their website to find out more or contact the company before buying the product.
Is Castile Soap Biodegradable?
Yes, castile soap is biodegradable. Authentic castile soap is made by combining vegetable oil (olive, hemp, coconut, sunflower, jojoba, and more) with water and lye.
Some makers add other natural ingredients to their castile soap to scent it (essential oils), preserve it (salt), and make it softer (plant-based butter).
True castile soap is free from chemicals and artificial ingredients. It is available as a pourable liquid or in a hard bar.
It is thought to have originated in Castile in Spain (hence the name), though today, it's made all over the world. Sometimes, this biodegradable soap goes by the name "olive oil soap," though be sure to check the ingredients list of anything with this name to determine whether it's entirely made from natural ingredients.
Is Glycerin Soap Biodegradable?
Yes, glycerin soap is biodegradable—so long as it's pure glycerin soap. Glycerin is a naturally derived compound that occurs in all soaps. It's what makes your skin feel soft after you wash yourself.
However, there are some soaps available that are made mostly from glycerin. In fact, the FDA lists glycerin as the third most common ingredient in American-made cosmetics.
But how do you know if the glycerin soap you're buying is pure? Once again, it comes down to checking the ingredients list. So long as the soap bar or liquid contains only glycerin and other natural additives—such as different types of sodium, seed and plant oils, and sucrose—it's biodegradable soap.
Do I Need Biodegradable Soap For Camping?