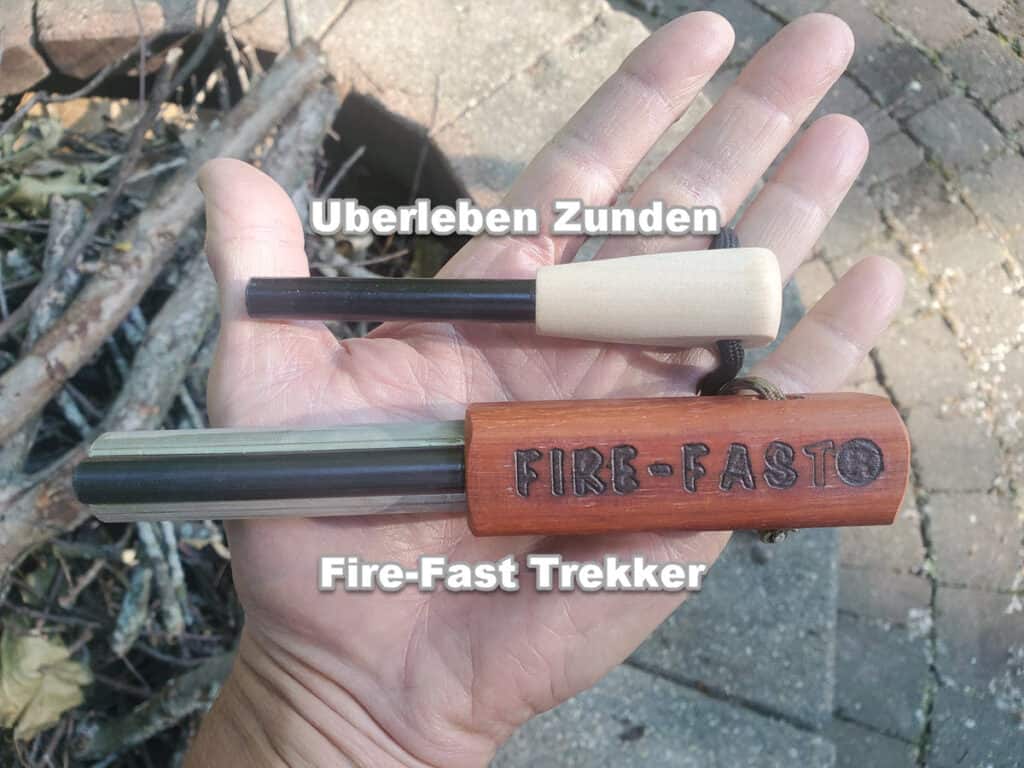 Ferro Rods and Magnesium shavings are both used for starting fires, especially in a survival situation.dd
However, the biggest difference between a Ferro Rod and Magnesium is that a Ferro Rod will produce sparks, but it won't burn.
On the other hand, Magnesium shavings will burn, but only if you use an external source of fire to ignite them.d
So, you use Magnesium shavings as tinder for starting your fire, and you use a Ferro Rod to to ignite the Magnesium shavings. That's why most Magnesium Fire Starters include a tool to shave the Magnesium doff the block into your tinder pile as well as a Ferro Rod to ignite the Magnesium.
Check out our Magnesium Fire Starter and How Long Does a Ferro Rod Last? articles for more info.