The Fire-Fast Trekker Ferro Rod is an Emergency Waterproof Survival Fire Starter, and a strong contender for best ferro rod. Its compact size and durability make it a go-to for situations from Camping and Backpacking to Bug Out Bags. Survivalists, preppers, backpackers and campers alike will find the Fire-Fast to be their fire starter of choice.
As you can see from this photo… the Fire-Fast Trekker is a BEAST: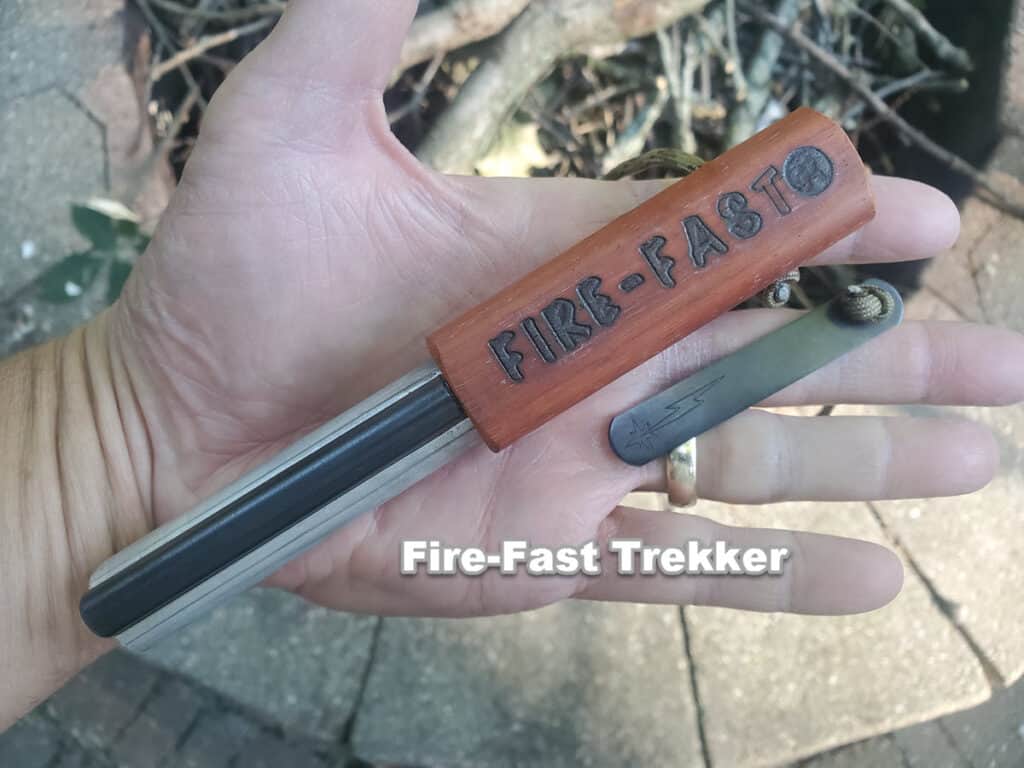 Magnesium Fire Starter
This Military Grade Magnesium Rod is used to create a burst of heat and flame that can start a fire under some of the worst conditions. The magnesium is easily scraped off the rod onto the tinder by the striker and then sparks made by striking the flint ignite it into flame.

Highest Quality Ferro Rod / Flint
The combination of rare earth metal and centuries of craftsmanship and technology create a flint rod that is unmatched. This 9.5 millimeter thick by 3 inch long rod creates high heat and has durability that makes sure you will have thousands of first strike fires.
African Hardwood Handle
The handle is crafted to make sure you keep your grip even in the slipperiest conditions. It can also be scraped off using the included scraper to create highly-flammable dry tinder in emergency situations.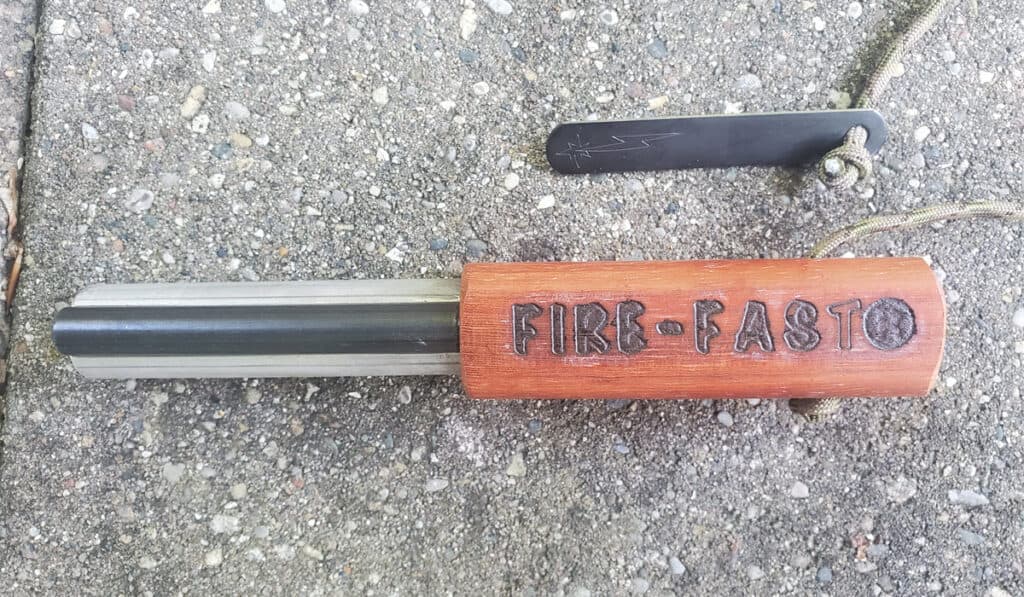 Steel Striker and Scraper
The hardened steel striker is sharpened to give plenty of sparks while not cutting your skin at the same time. It can easily scrape the rod or the handle.
Check out Amazon for the best price available on the Fire-Fast Trekker or check it out on ebay.
Tip: Looking for a smaller version of the Trekker? Check out it's little brother, the Fire-Fast Fire fly.