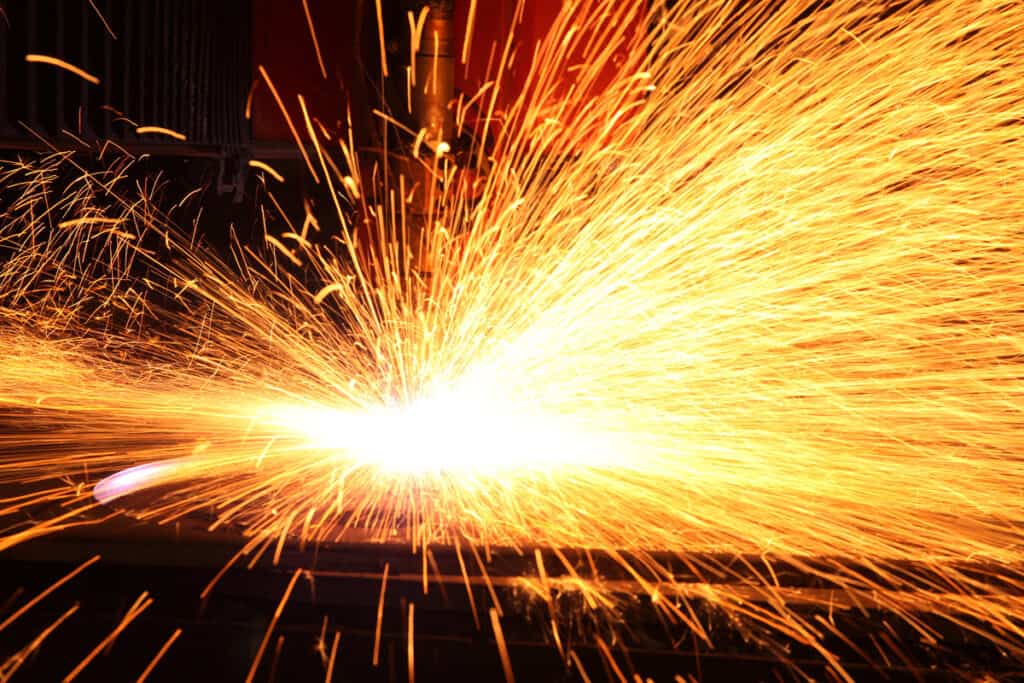 Metal sparks when struck because when you strike steel with a harder substance it releases extremely small iron particles into the air, and then the iron particles spontaneously ignite when exposed to the air, creating sparks.
Here's how the process works:
Iron is a pyrophoric substance, which means it spontaneously catches fire at relatively low temperature when exposed to air.
All steels contain iron (although some steels contain significantly more iron than others).
When you strike a piece of high-iron-level steel with something like the sharp edge of a knife or a piece of flint or quartz, it causes very small pieces of fresh unoxidized iron to "shower" into the air.
When exposed to the oxygen in the air these tiny pieces of iron quickly oxidize and catch fire, creating a "shower" of sparks.
This is the basic principle that makes ferro rods work, except that they also contain other metals.
For more information, see How are Ferro Rods Made?