In any search for the best ferro rod, you're sure to come across the Uberleben Zünden.
I bought the Zunden to use for starting fires in my backyard fire pit. It's so small and light that I also like to carry it in my backpack when we go hiking in the deep woods (just in case we get lost or someone gets hurt and we have to spend the night in the woods).
Plus, the wooden handle and the built in scraper means that I'll never be caught without a source of dry tinder to start my fire in an emergency.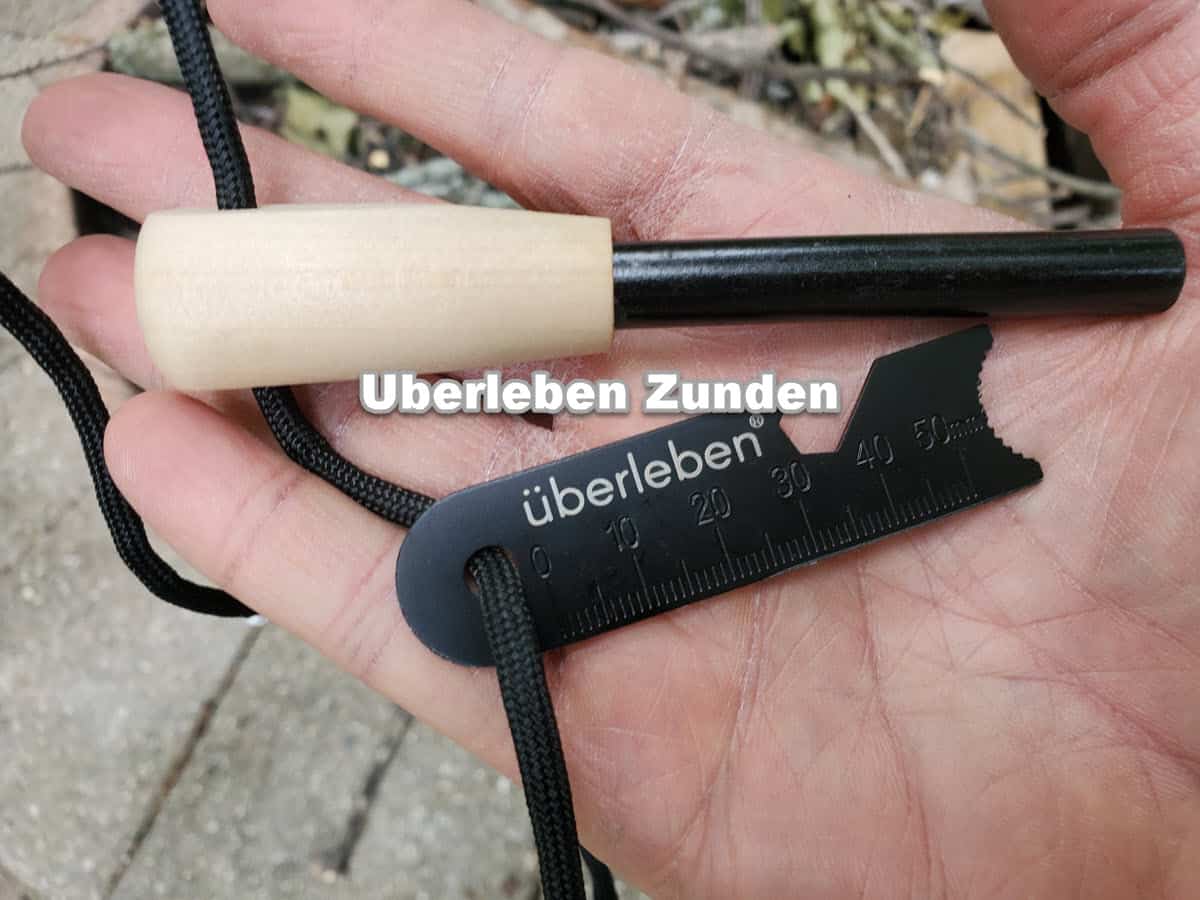 Here are the Uberleben Zunden features:
A natural textured 100% premium hardwood grip means Uberleben's Zünden Fire Starter will be comfortable in your hands. You can trust this best-selling fire starter.
Using Uberleben's Sånft-korr™ ferrocerium kit will help you build a strong, sustainable fire in any altitude and any climate.
You'll be able make flames with molten sparks that top 5,500 degrees Fahrenheit (3,000 degrees Celcius).
Fire rod, 6-function multit-tool scraper, and military-spec paracord lanyard are included so you can buy everything you'll need to start a fire in one click.
There is nothing more inconvenient than going on a camping trip and being unable to start a fire. Thanks to this fire starter's small size, you can leave it in your camper, bag, or even your pocket.
Use the Uberleben Zunden fire starter to keep pests away from your camp, cook food for your family, or stay warm on a colder-than-expected night on your next outing.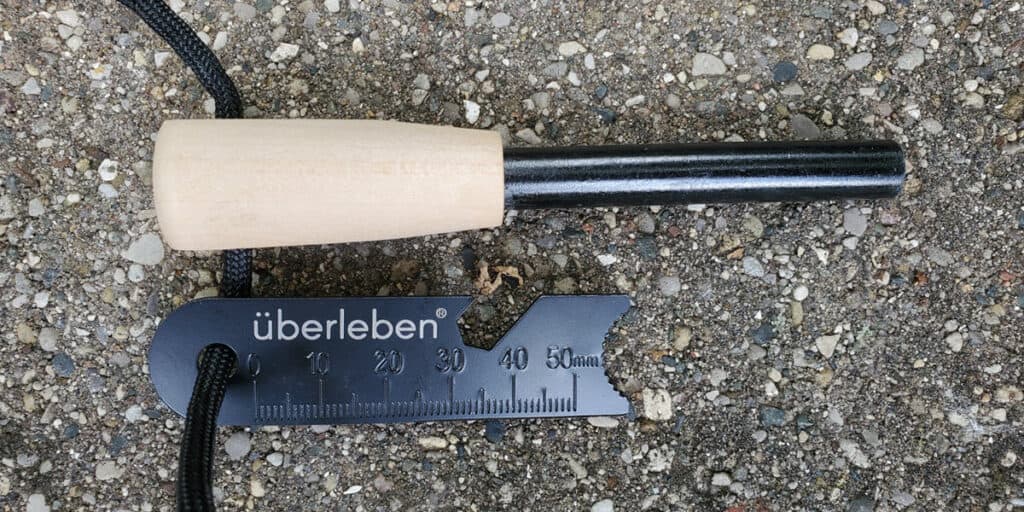 Uberleben Zunden Specs:
Ferro rod is 2.5 to 2.75 inches long exposed.
Comes in three different thicknesses:

Trad (5/16″, 12,000 strikes)
Pro (3/8″, 15,000 strikes)
Fatty (1/2″, 20,000 strikes)
Definitely worth checking out…
Get the best price on Amazon or ebay.
Or, check out our blog posts about the Uberleben Kratig or the Uberleben Hexa.