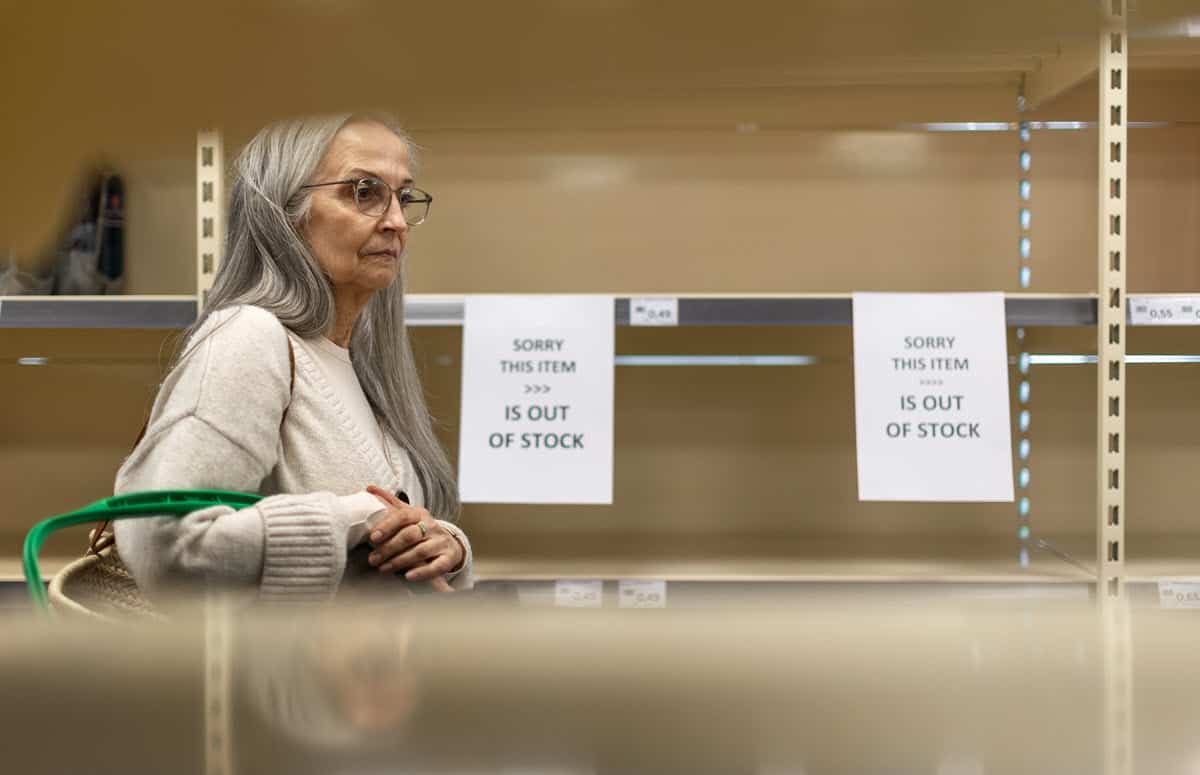 This comprehensive guide will give you everything you need to know about prepper food storage essentials, from choosing the right food items to maintaining an organized and efficient storage system.
Key Takeaways
Prepper food storage is essential for emergency preparedness as it ensures access to non – perishable foods during times of crisis or natural disasters.
Factors to consider when selecting foods for long-term storage include shelf life, nutritional content, packaging methods, availability, and water storage.
Canned, freeze-dried, and dehydrated foods are popular prepper food storage options, with 5-gallon buckets and mason jars as preferred containers.
It's essential to create a rotation schedule to maintain freshness while ensuring that nutrient-dense options like canned salmon or tuna, nut butter, and seeds are included in your prepper food supply.
Essential Food Storage Tips
Preparing for emergencies is crucial, and having a well-stocked pantry is vital to any prepper's plan. Here are some essential tips to help you effectively store food and keep it fresh for as long as possible:
Choose long-lasting foods: Focus on non-perishable items like canned goods, freeze-dried or dehydrated foods, rice, pasta, and dry beans.
Prioritize nutrition: Stock up on nutrient-dense foods such as fruits, vegetables, whole grains, canned meats, nuts, and seeds.
Use proper storage containers: Opt for food-grade materials such as glass jars, mylar bags with oxygen absorbers, 5-gallon buckets with airtight lids, or plastic containers specifically designed for long-term food storage.
Label everything: Clearly mark each container's contents and expiration dates to ensure easy organization and rotation.
Create a rotation schedule: Regularly use the older items in your stockpile while replacing them with newer products to maintain freshness.
Store foods in cool temperatures: Ensure that your food storage area is dark, dry and maintains a stable temperature between 50-70°F (10-21°C) to prevent spoilage or infestation.
Keep away from sunlight: Exposure to direct sunlight can negatively affect the shelf life of most stored foods; Always store food inside opaque containers or away from windows.
Maintain proper air circulation: This helps control condensation build-up and moisture levels, which can lead to mold growth or spoilage.
Diversify your options: Include various foods in your stockpile to maintain a balanced diet during an emergency.
Remember water storage: Every person needs at least one gallon of water daily; be sure to include ample water supplies in your prepping plan.
Selecting Food for Storage
Choosing the right food for your prepper pantry is a task that requires careful thought and consideration. Consider incorporating these long-lasting food items into your food storage.
Dry Staples
Dry staples, such as rice, beans, pasta, and lentils, are a must-have for every prepper's pantry. These items are affordable and versatile, making them perfect for various meals. Plus, they have a long life span when stored properly.
Canned Goods
Canned goods are another essential item for your food storage. They provide a great source of protein, vegetables, and fruits that will keep for years without refrigeration. Consider a variety of canned goods, including meats, vegetables, fruits, and soups, for balanced nutrition.
Dehydrated or Freeze-Dried Foods
Dehydrated and freeze-dried foods are lightweight, compact, and have an incredibly long freshness date, some up to 25 years or more. They offer many options, from fruits and vegetables to meats and full meals.
Nutrient-dense Foods
If your goal is to store food for long-term emergencies, then it's essential to stock up on nutrient-dense foods that can provide you and your family with the necessary energy and nutrients. Here are some great options:
Canned salmon or tuna: These are excellent sources of protein, omega-3 fatty acids, and other vitamins and minerals.
Nut butter: Peanut butter, almond butter, and other nut butter are high in healthy fats, protein, and fiber.
Seeds: Chia seeds, flaxseeds, and pumpkin seeds are rich in healthy fats, protein, and fiber. They're also a good source of zinc, magnesium, and other essential minerals.
Dried fruit: Dried apricots, cherries, dates, raisins, and other fruits provide a quick source of energy and essential vitamins and minerals.
Whole-grain crackers: Crackers made with whole grains like oats or brown rice offer complex carbohydrates for sustained energy.
Canned beans: Beans like black beans or chickpeas are fantastic sources of plant-based protein and fiber.
Convenience Foods
While food stockpiling often focuses on basic staples and long-lasting items, pay attention to the value of convenience foods. These are foods that are ready to eat or require minimal preparation. Examples include canned soups, instant noodles, granola bars, and similar items.
While these may not be the most nutritionally dense options, they offer comfort and quick energy, which can be crucial in stressful emergencies. Just be aware of their shorter usable life and ensure they are rotated more frequently in your storage.
Essential Tools for Food Storage
In addition to the food itself, a few tools can make your preparations more efficient.
Food Grade Oxygen Absorbers
Food-grade oxygen absorbers play a vital role in long-term food storage by effectively preserving the quality and extending the shelf life of stored food.
They work by removing oxygen from sealed containers, thereby preventing the growth of aerobic bacteria and fungi that can lead to food spoilage.
To use them, you place the appropriate amount of oxygen absorbers into your storage container, whether a Mylar bag, a glass jar, or a 5-gallon bucket, and seal it properly.
The oxygen absorbers will do the rest, effectively creating an oxygen-free environment that helps maintain the food's freshness, color, aroma, and nutritional value for an extended period.
Food Grade Buckets and Mylar Bags
Food-grade buckets and Mylar bags are indispensable for storing large amounts of dry goods. They are designed to protect your food from pests and other potential contamination.
Food-grade buckets, particularly those with a capacity of 5 gallons, are excellent for storing bulk items like grains, beans, and pasta. They are durable and stackable, and when used with airtight lids, they protect your food from the damaging effects of oxygen, light, and moisture.
On the other hand, mylar bags are well-suited for storing smaller quantities of food or subdividing bulk items. They are made from a material that provides a superior barrier against moisture and oxygen, two of the leading causes of food spoilage.
When used with oxygen absorbers, Mylar bags can significantly extend the shelf life of your food.
Vacuum Sealer
A vacuum sealer is another invaluable tool for preppers. It allows you to seal food in airtight bags, thus shielding it from air and moisture and extending its shelf life.
Vacuum sealers are especially useful for storing dehydrated and freeze-dried foods.
By removing air from the storage bag, a vacuum sealer prevents spoilage and makes the food more compact, saving valuable storage space.
Can Rack
A can rack is a simple yet highly effective tool for organizing canned goods. It operates on the "First In, First Out" principle, ensuring that the oldest cans in your supply are used first. This helps prevent food waste due to spoilage and makes it easier to keep track of your inventory.
With a can rack, you can easily see what you have, how much you have, and when to restock, making it a precious tool for efficient and effective prepper food storage.
The Best Long-Term Food Storage Containers
Finding a suitable storage container for your extra food is pivotal to prepping. The container's characteristics can directly impact your food's life span and quality. Here are some options that preppers often turn to.
5-Gallon Buckets
Food-grade 5-gallon plastic buckets are an efficient way to store large quantities of bulk food. These stackable buckets are excellent for dry goods like rice, beans, flour, and pasta. When combined with airtight lids and oxygen absorbers, they can extend the life of your food, making them a valuable asset for long-term storage.
Mylar Bags
Mylar bags are a popular choice among preppers for long-term food storage. These pouches are designed to block light, moisture, and oxygen, factors that contribute to food spoilage. When used with oxygen absorbers, they can keep food fresh for an extended period.
Glass Jars
Glass jars, particularly mason jars, are another reliable option for food storage. They are perfect for preserving fruits and vegetables or storing dehydrated food. Just ensure the lid is airtight to maintain the quality of the contents.
How to Stockpile Efficiently
Practical emergency food storage isn't just about having a lot of food—it's about having the right kind of food and knowing how to store it properly to make it last a long time.
Bulk Food Storage
Buying food in bulk is an economical way to build your emergency reserves. Staples like dry beans, rice, and pasta can be purchased in large quantities and stored in 5-gallon buckets or Mylar bags for long-term storage.
Preserve Fruits and Vegetables
Preserving fruits and vegetables is another essential aspect of storing food for emergencies. You can dehydrate, can, or freeze-dry them to extend their service life. Stored properly in glass jars or Mylar bags, they can last years and provide essential vitamins and minerals.
Canned Meats
Canned meats are a great source of protein and can last a long time in storage. Include various options like chicken, beef, and fish to ensure a balanced diet in an emergency.
Create A Rotation Schedule
Proper rotation of prepper food storage can ensure freshness and safety for long-term use. Here are some tips for creating an effective rotation schedule:
Label all stored items with the date of purchase or expiration.
Organize stored food by type and location, making sure to keep similar items together.
Regularly inspect stored food for any signs of spoilage or damage.
Plan meals around the oldest items in storage to ensure they are used first.
Incorporate longer shelf-life items into regular cooking and meal plans to help preserve freshness and prevent waste.
Consider donating excess or unused items before they expire to avoid waste.
By creating a rotation schedule, you can not only ensure that your stored prepper food stays fresh and safe for consumption but also prevent waste and save money by using older items before their expiration dates. Remember to inspect and organize your stored food for best results regularly.
Maximizing Your Storage Space
When prepping for long-term survival, making the most of your storage space is crucial. Stackable containers like 5-gallon buckets and mason jars are excellent for efficient space utilization. Also, consider using shelving units to organize your food supplies better and maintain easy access.
Remember, the goal is to ensure you and your family have enough food to last in an emergency. You can build a robust food supply that will serve you well by selecting the right food items, using the best long-term storage containers, and maximizing your storage space.
Water Storage for Preppers
While food is essential to your prepper storage, water is just as crucial, if not more so. Humans can survive longer without food than water, making it a vital component of emergency supplies.
Storing Water
Plastic containers, specifically those designed for water storage, are typically the best choice. They're durable, portable, and come in various sizes to suit your needs. Remember that the water should be treated to ensure its safety for long-term storage.
Water Purification
In addition to storing water, having a way to purify water is essential. This could include filtration systems, purification tablets, or boiling equipment. These methods can make water from uncertain sources safe to drink, which can be a lifesaver in an emergency.
Managing Food Spoilage
Understanding the signs of food spoilage is vital to maintaining a safe and healthy food supply. Changes in color, texture, or smell can all indicate that food may not be safe to consume.
Proper storage methods—using airtight containers, keeping food in cool and dark locations, and using oxygen absorbers—can significantly reduce the risk of spoilage.
Regularly inspecting your cache and rotating your food supply can also help ensure your stored food remains safe.
Common Mistakes To Avoid
Avoiding common mistakes is crucial for long-term survival. Ensure you understand the nutritional requirements, proper storage conditions, and rotation schedules to prevent spoilage and ensure maximum safety.
Neglecting Nutritional Needs
One of the common mistakes that preppers make when it comes to food storage is not paying attention to their nutritional needs. Ensuring that your emergency food supply includes a balanced diet, and providing all necessary vitamins and minerals is essential.
Consider stocking up on nutrient-dense foods like lentils, quinoa, chia seeds, and canned fruits and vegetables.
Food scientists recommend considering dietary requirements when creating a prepper food storage plan. A well-rounded diet can help maintain energy levels and overall health during emergencies.
Improper Storage Conditions
When it comes to prepper food storage, improper storage conditions can be a significant issue. One of the most essential factors in keeping your stored food fresh and safe is controlling the environment it is stored in.
For example, suppose you store canned goods in an area with high humidity. In that case, there's a chance that rust could form on the metal cans, leading to potential contamination by dangerous chemicals such as lead or cadmium.
Additionally, storing food near windows exposed to direct sunlight can cause degradation in vitamins and nutrients over time.
Relying Too Heavily On Processed Foods
While stocking up on processed foods may be tempting due to their long shelf life and convenience, preppers should avoid relying too heavily on them. Processed foods often contain high levels of sodium, preservatives, and artificial additives that can lead to health problems if consumed regularly over time.
Instead, preppers should focus on storing nutrient-dense whole foods such as dry beans, fruits and vegetables, and canned meats. These foods provide essential vitamins and minerals needed for survival without the added chemicals in many processed options.
Not Having Enough Storage Space
One of the most common mistakes preppers need to improve is underestimating the storage space they need for their food supplies. With enough storage space, it can be easier to rotate your stock and keep track of expiration dates.
This mistake can also lead to limited options for stocking up on enough supplies during an emergency.
To avoid this mistake, consider using stackable containers with less floor space or vertical shelving units to maximize your storage area. Another option is to create designated pantry sections in various locations around your home, such as under staircases or in unused closets, so you can store food wherever there's available space.
Final Thoughts
Prepper food storage is not a one-time task—it's a continuous process of planning, purchasing, storing, and rotating supplies. It involves not just the acquisition of food and other essentials but also learning and adapting to new methods and strategies.
Remember, the ultimate goal of prepping is to provide you and your loved ones with security and peace of mind in the face of uncertainty.
By following these guidelines, you can be well on your way to achieving that goal.
Check out our How To Start Prepping Guide For Beginners for more great information about prepping.